Deprecated
: mysql_connect(): The mysql extension is deprecated and will be removed in the future: use mysqli or PDO instead in
/home4/partia/public_html/includes/functions.php
on line
5
خدمات
Deprecated
: mysql_connect(): The mysql extension is deprecated and will be removed in the future: use mysqli or PDO instead in
/home4/partia/public_html/includes/functions.php
on line
5
فروش هاست
سرویس های هاست ( هاستینگ ) پارتیا وب بر روي سرورهای امن لینوکس ، با پهنای باند بالا و در پيشرفته ترين مراکز ديتا در کشورهای کانادا و آلمان ارايه می شوند . سرورهای میزبانی وب ( هاستینگ ) پارتیا وب ، مجهز به سخت افزارهای قدرتمند روز بوده و از آخرين ورژن نرم افزارها بهره مند می باشند . برای خواندن ادامه مطلب اینجا کلیک نمایید .
فروش دامنه
چنانچه می خواهيد برای موسسه خود وب سايت ايجاد نماييد ، نخستین قدم ثبت يك نام برای وب سايت می باشد . به اين نام که به صورت انحصاری ثبت می گردد ، دامنه يا Domain گفته می شود . هر نام از دو قسمت تشكيل شده است که با نقطه از يكديگر جدا می شوند . برای خواندن ادامه مطلب اینجا کلیک نمایید .
سئو و بهینه سازی
به مجموعه فعالیت هایی که بصورت تخصصی بر روی وب سایت صورت می گیرد تا وب سایت در نتایج جستجو در رتبه ھای بالا قرار گیرد ، بهینه سازی وب سایت یا سئو ( SEO ) می گویند که نتیجه آن افزایش رنکینگ و افزایش بینندگان پایگاه اینترنتی شما خواھد بود . برای خواندن ادامه مطلب اینجا کلیک نمایید .
طراحی سایت
گروه نرم افزاری پارتیا وب با تکیه بر دانش مهندسین مجرب خود ، مشاوره با کارشناسان و صاحبان مشاغل گوناگون و ... ارایه می نماید . ویژگی ها :
سرعت لود بالا
استفاده از تکنولوژی روز

بهینه سازی

برای موتور جستجو
طراحی و برنامه نویسی

اختصاصی
برای خواندن ادامه مطلب اینجا کلیک نمایید .
طراحی آرم و لوگوی حرفه ای
پلن های طراحی آرم و لوگوی حرفه ای : پلن شماره یک برای فروشگاه ها و کسب و کارهای کوچک می باشد ، پلن شماره دو مناسب شرکت ها و موسساتی که قصد دارند در آینده کسب و کار خود را گسترش دهند ، پلن شماره سه به دوستانی ارائه می گردد که در صدد خلق برند می باشند . برای خواندن ادامه مطلب اینجا کلیک نمایید .
آنالیز و مشاوره امنیت سایت
گروه نرم افزاری پارتیا وب برای ارتقاع سطح امنیت وب سایت های ایرانی ، اقدام به آنالیز و مشاوره در زمینه ایمن سازی و رفع ضعف های امنیتی این وب سایت ها با درخواست مالک وب سایت می نماید . تیم برنامه نویسی و امنیت پارتیا وب موفق به تولید نخستین سامانه امنیتی ( waf ) در ایران شده است . برای خواندن ادامه مطلب اینجا کلیک نمایید .
دوره های آموزشی
دوره های آموزشی : در این دوره آموزشی پس از آشنایی دانشجو با مفاهیم اولیه برنامه نویسی وب با PHP ، بانک های اطلاعاتی MySql ، برنامه نویسی سمت کلاینت با JavaScript و HTML ، در قالب یک پروژه عملی ( CMS سیستم مدیریت محتوا ) نحوه برنامه نویسی وب آموزش داده خواهد شد . برای خواندن ادامه مطلب اینجا کلیک نمایید .
بازاریابی اینترنتی
به طور حتم دانستن آماری مانند ثبت بیش از 2 میلیارد کاربر اینترنتی در دنیا و بیش از 36 میلیون کاربر اینترنت در ایران و بسیاری آمار تکان دهنده دیگر باعث می‌شود شرکت‌ها و اشخاص به استفاده از ابزار بازاریابی اینترنتی روی بیاورند . برخی از راهکارهای تبلیغات اینترنتی عبارتند از : برای خواندن ادامه مطلب اینجا کلیک نمایید .
پارتیاوب
Deprecated
: mysql_connect(): The mysql extension is deprecated and will be removed in the future: use mysqli or PDO instead in
/home4/partia/public_html/includes/functions.php
on line
5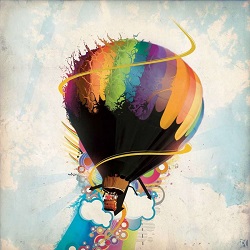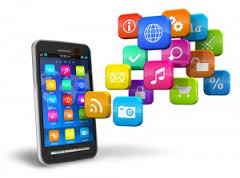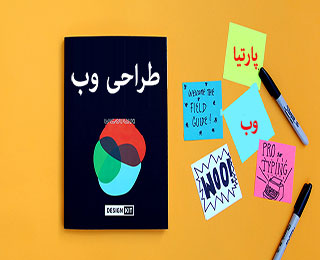 درباره ما
بنام پروردگار دانا و توانا *گروه نرم افزاری پارتیا وب،پس از یک دهه تجربه ی حرفه ای مدیران و پرسنل، فعالیت رسمی خود را از زمستان سال 1389 آغار نمود. پارتیا وب از آغاز فعالیت حرفه ای خود تاکنون با تکیه بر مهر پروردگار، ارایه سرویس های با کیفیت و در سطح استاندارد های جهانی، پشتیبانی مطمئن و رفتار مناسب با مشتریان گرامی، موفق گردیده خود را به عنوان یک گروه نرم افزاری حرفه ای در سطح کشور معرفی نماید. پارتیا وب با تکیه بر تخصص و دانش مهندسین مجرب خود در زمینه امنیت سایبری، توانسته، موفق به تولید سیستم امنیتی حامی (نخستین WAF فارسی در ا...
برخی از نمونه کارها

Deprecated: mysql_connect(): The mysql extension is deprecated and will be removed in the future: use mysqli or PDO instead in /home4/partia/public_html/includes/functions.php on line 5